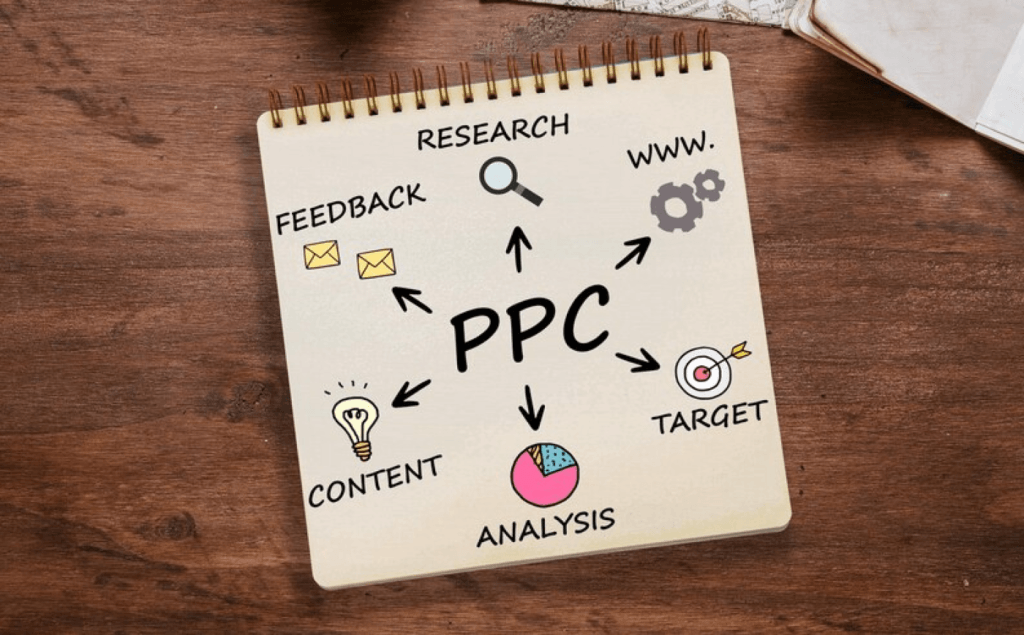 Our PPC Management services help you make the most of your online advertising campaigns. We manage keyword selection, ad creation, and bid management to ensure your ads reach the right audience at the right time. Our team closely monitors your campaign performance and constantly tweaks strategies to improve ROI. With a data-driven approach, we ensure your ad spend is utilized effectively, leading to increased traffic, leads, and conversions for your business.
PPC Marketing Strategy
Your brand needs more than organic reach to connect with prospective customers and generate buzz and engagement around your products or services.
Let Vainavi Technologies, your expert PPC agency, handle your paid marketing. We understand every nitty-gritty detail about how pay-per-click might be the perfect solution to your promotional challenges.
Paid marketing is an excellent way to target potential customers, focusing on viewers who have already shown interest in similar products. This approach significantly boosts your conversion rate.
As a PPC expert in Nashik, we can attest that paid marketing helps enhance your ROI and revenue, as you only pay for clicks.
PPC also delivers quick results. By targeting the most relevant audience with a higher likelihood of appreciating your offerings, PPC streamlines the process of converting leads into potential customers.
Lastly, pay-per-click campaigns are available on multiple channels, allowing you to promote your product on the platform where your audience is most active!
So, don't wait up. Paid marketing campaigns can bring multiple advantages to your business; make use of them. Get in touch with Vainavi Technologies, the expert digital marketing agency.
Pay Per Click Marketing Services
Analyze your business
The first and foremost thing that Vainavi Technologies digital marketers do for you is to analyze your business, the product or service in question, the target market size, and the competition. This helps us chalk out the strategy.
Work on keyword research
Keyword research is an essential aspect of paid marketing. It allows you to focus on keywords that have been most effective among searchers of similar products and services. We use these high-value keywords in our PPC campaigns.
Understand your target audience
Vainavi Technologies delves deep into understanding your target audience to ensure more fruitful advertisements. For example, our PPC campaigns can help you target audiences from different age groups, search intent, search history (for retargeting), geographic location, etc.
Generate more quality leads
Once we funnel all the visitors based on your target parameters, the advertisements are displayed only to people who have searched the specific keywords with all the filters applied. This way, the leads that you get are the ones who intend to engage with your business.
Vainavi Technologies Best PPC Marketing Company
Vainavi Technologies's digital marketers kick off by thoroughly analyzing your business, including the product or service, target market size, and competition. This initial step lays the foundation for our strategy.
We then dive into keyword research, a crucial aspect of paid marketing. Identifying effective keywords used by searchers of similar products and services allows us to optimize our PPC campaigns for success.
Understanding your target audience is a priority for Vainavi Technologies. Our PPC campaigns go beyond surface-level targeting, allowing you to reach audiences across different age groups, search intents, search histories (for retargeting), geographic locations, and more.
The ultimate goal is to generate high-quality leads. By directing visitors based on your target parameters, our advertisements specifically reach individuals who have searched for specific keywords with all filters applied. This approach ensures that the leads you receive are genuinely interested in engaging with your business.