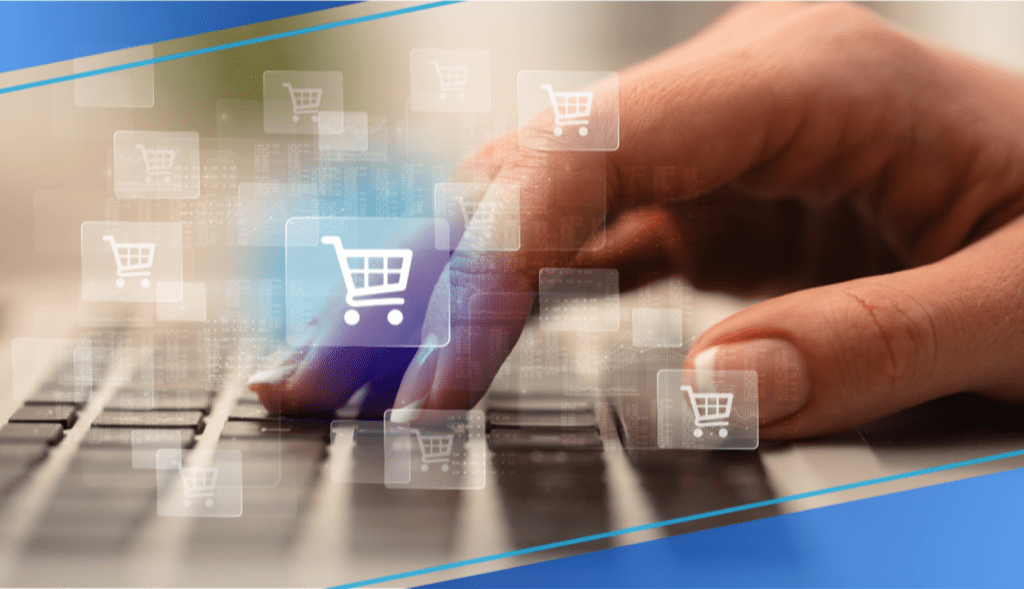 eCommerce SEO Services
With our eCommerce SEO services, we drive targeted organic traffic to your online store. Our team optimizes product descriptions, categories, and metadata with high-converting keywords. We also ensure a seamless user experience, fast load times, and mobile-friendliness of your e-commerce website. Moreover, we strategically manage internal linking and user reviews for better SEO results. This comprehensive approach ensures your products appear prominently in search engine results, leading to increased visibility, more click-throughs, and higher sales.
How can eCommerce SEO grow your company?
When an eCommerce is made by a company, the strategy behind may be the store visibility and easily accessible for the customers when there are a lot of products under various categories, we can help target each product and category to be optimized in SERP first page. This ensures that the business owner is not losing any sales for your product through eCommerce technology.
Primary benefits of eCommerce SEO services
It's a long-term investment: eCommerce SEO services will be considered as one of the long-term investments once the website got in SERP. It gives a regular revenue by continues sales.
Brand awareness: Once the eCommerce website is visible on SERP first page there are expected to get maximum client engagement which will lead to rapid brand awareness. It helps gain more customer calls into sales.
Increase maximum sales: The main objective of eCommerce SEO is maximum client engagement in the website. With eCommerce SEO services in Nashik, we can get more customers into the website and convert them into high-quality leads and it can convert into sales.
Cost-effective: Compared with traditional marketing such as newspaper advertising, TV advertising, magazine advertising is considered high expensive and does not focus on the right customers. Whereas eCommerce SEO service is cost-effective and reaching to the right customers easily.
eCommerce SEO is more profitable than paid search: eCommerce SEO services are generally most beneficial in terms of cost perspective. Once the website is ranked at the top customer can get maximum telecalls and enquiries for the product and services. Quality business can easily turn into sales.
eCommerce SEO can optimize the entire product line by optimizing product names as keyword phrases.
As one of the best eCommerce SEO companies in Nashik, we understand what are the most products searches in each industry. Primarily we help get in these keywords visible into the Search engine. In addition, our main focus is to rank each keyword relevant for the business to be ranked on SERP first page.

What is eCommerce SEO?
eCommerce SEO, or eCommerce search engine optimization, is an optimization process for eCommerce sites that aims to achieve better visibility for eCommerce sites on search engine results pages (SERPs). Optimization is done for websites, web pages, and web content. eCommerce SEO is very important as online shoppers don't usually look beyond the first couple of pages in the search engine results.
How eCommerce SEO process works?
eCommerce SEO is not a simple task as eCommerce sites will have thousands of product pages. As such, there needs to be a clear and workable strategy in terms of eCommerce SEO. As a leading marketing agency offering the best eCommerce SEO services in Nashik, we design the most effective and highly customized eCommerce SEO solutions for our clients. The first step in our eCommerce SEO strategy is to prioritize pages that get or need the most traffic, and those that feature flagship products. Pages for products that can boost revenues, as well as pages that have a direct bearing on brand building. The next phase is designing the workflow with a focus on elements such as keyword selection, metadata, content optimization etc. Conversion rate optimization (CRO) is a key element of eCommerce SEO, and this needs to be done the right way. Vainavi Technologies is rated as the top eCommerce SEO company offering the most cost-effective eCommerce SEO services in Nashik.
Why is eCommerce SEO important?
Online search for products the first step in a customer's e-shopping or online buying journey. To research products and services before they buy. They may be looking for product information, comparisons, reviews, or any other data that can help them make an informed decision. Products and services that don't rank highly on SERPs are less likely to be found by consumers as they search, while eCommerce sites that have high search rankings are more likely to gain buyers' attention and move them along the sales funnel.
Why should I hire an eCommerce SEO agency?
An eCommerce website is in no way a regular business website. Stuffed with informational pages, products and categories, eCommerce sites are complex in nature. Diverse pages and sections need to be properly optimized in a way that the search engine algorithms take notice of the site. As such only a reputed and efficient SEO agency that is fully qualified to execute the best eCommerce SEO strategy for your eCommerce site can make things work for you. Vainavi Technologies, one of the finest digital marketing agencies offering the best eCommerce SEO services, is the first choice of businesses that aspire to rank high in search engine results and ensure their consistent growth.
How much does eCommerce SEO service cost?
The costs vary according to the complexity of your eCommerce site, the nature of your online business etc. However, as the leading and most popular eCommerce SEO services agency in Nashik, Vainavi Technologies offers you the most cost-effective eCommerce SEO solutions for you.